I am a serial entrepreneur who got awarded for his work multiple times. My latest company flinc, a dynamic ridesharing service, got acquired by Daimler in September 2017.
Being flinc and flott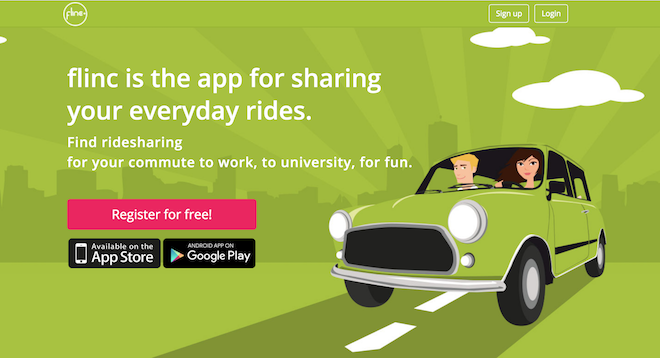 I co-founded flinc in 2010 and led the company as Managing Director and Chief Product Officer until its acquisition in 2017. With over 500k registered users and well-known investors like General Motors Ventures and Deutsche Bahn Ventures it was one of the leading platforms in Central Europe. Large enterprise customers like BASF, P&G, Hugo Boss etc made it market leader in Corporate Ridesharing.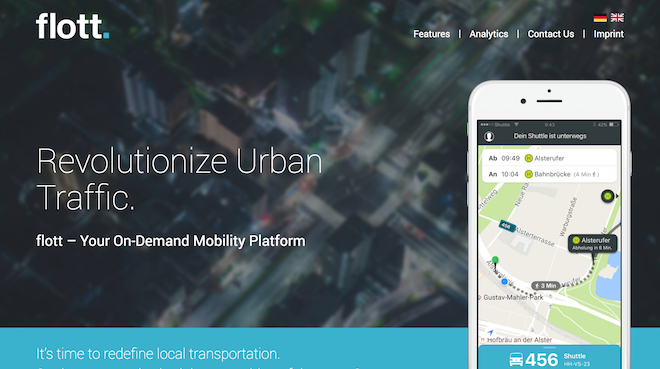 In 2016 we introduced "flott" which was specialised in providing an on-demand mobility platform as well as conducting big data simulations of traffic scenarios especially for the autonomous car on-demand sector.
Awards
Top 100
I was named as "Top 100 of german internet personalities" by Wirtschaftswoche.
Best Startup
flinc was nominated as Best Startup at T3N Awards and Techcrunch "The Europas"
Other
Winner Weconomy, 2010
Winner "Best presentation award" at European Venture Summit, 2010
Winner "Rhine-Neckar Technology Ventures Pitch", 2010
Winner Pioniergeist, 2011
Winner "Bitkom Urban Solutions Pitch", 2012
Winner "VisionAward", 2012
Winner "Next Station Pitch" Deutsche Bahn, 2014
Winner "Greentec Award - Europe's largest environmental and business prize", 2014
Winner "Transportation system of the year", Energy Award, 2014
I co-initiated Impact Week in 2015 to foster innovation and entrepreneurship as well as intercultural and intercompany exchange through Design Thinking. Since then we conducted events in Colombia, Rwanda, Nigeria, Kenya and trained over 400 people in Design Thinking. In 2018 we will grow in even more countries.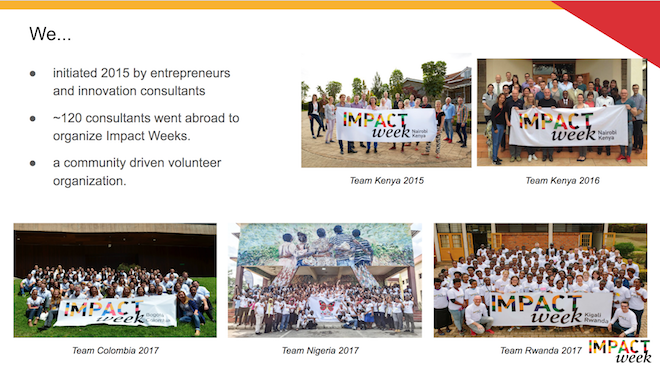 "Land der Ideen"
The Impact Week got awarded as one of the "Excellent Places in the Land of Ideas" 2018 by the German Initiative "Germany – Land of Ideas". For the annual motto "Connecting Worlds – Strengthening Cohesion" the project demonstrates how experimentation, curiosity and courage to rethink developing aid can foster pioneering innovations in developing and emerging countries.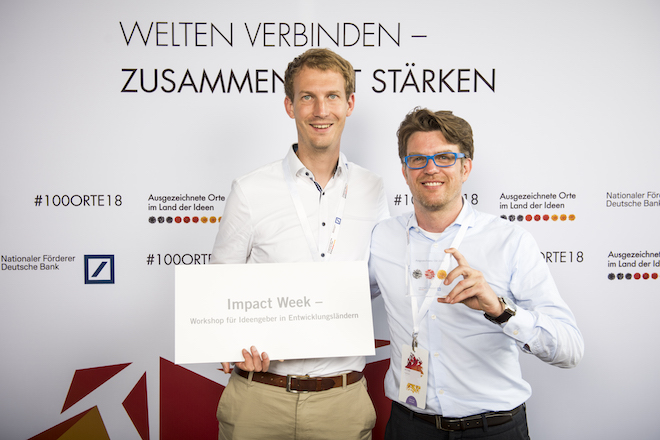 I love sharing knowledge and entertaining people. As keynote speaker I had the opportunity to talk to audiences all over the world.
Talks & Keynotes (extract)
Mobile World Congress, Barcelona "Dare to dream"
TEDx, Frankfurt "The end of owning cars"
2b Ahead Think Tank, Wolfsburg speech about the future of mobility
Rulebreaker Society, Kilimanjaro "The Obstacle is the way"
USC Los Angeles, Learnings of 2 years Real-Time-Ridesharing
Webmonday, Frankfurt "9 steps to bring your startup into TV news"
Startup Weekend, Frankfurt Mentorship
Future of Nav conference, Paris "How to get more user engagement"
Cebit, Hannover / IFA, Berlin about dynamic ridesharing
FuckUp Nights, Frankfurt "Startup Rollercoaster"
Product Hunt, Frankfurt
Others about my talks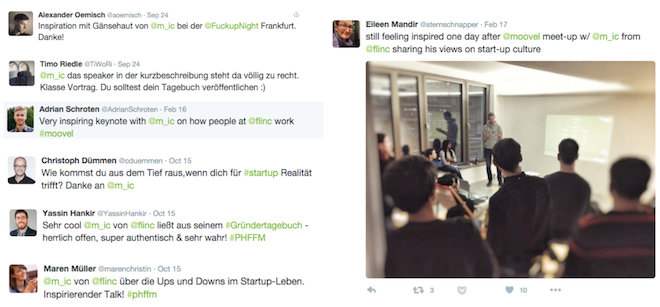 I love sharing my thoughts and learnings about best practices in Product Management and how to build a striving company culture. As coach I mentor startups and enterprises in how they can build high-performing, product- and customer-centric teams.
Presentations
Some of my thoughts can be found online.
Product Tank Frankfurt
Since 2017 I am one of the organizers of Product Tank Frankfurt - a regular gathering of product managers sharing knowledge and learning from each other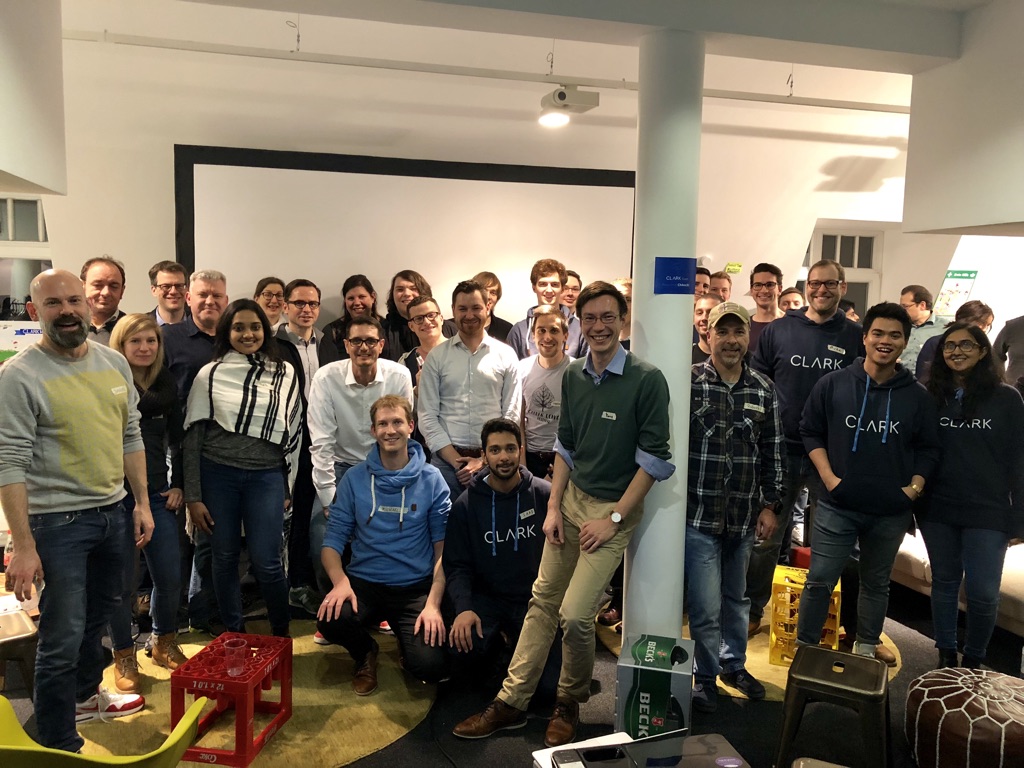 I love getting out of my comfort zone - the greater the problems, the more I'm into it. Whether it's a high mountain, the endless landscapes in Siberia or discovering new places in Africa - I just love getting around and making friends in new cultures.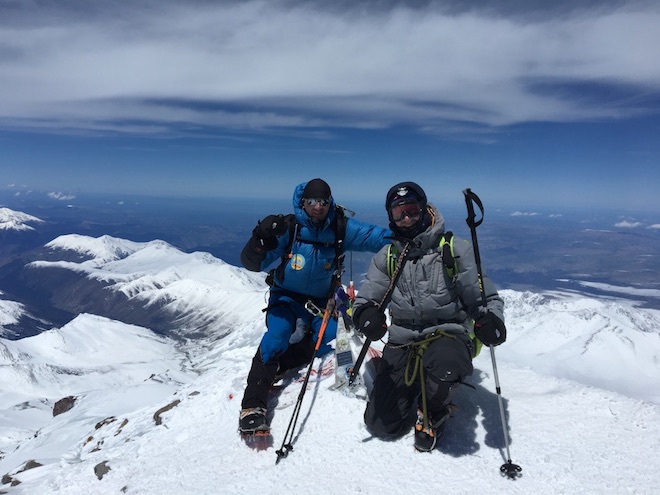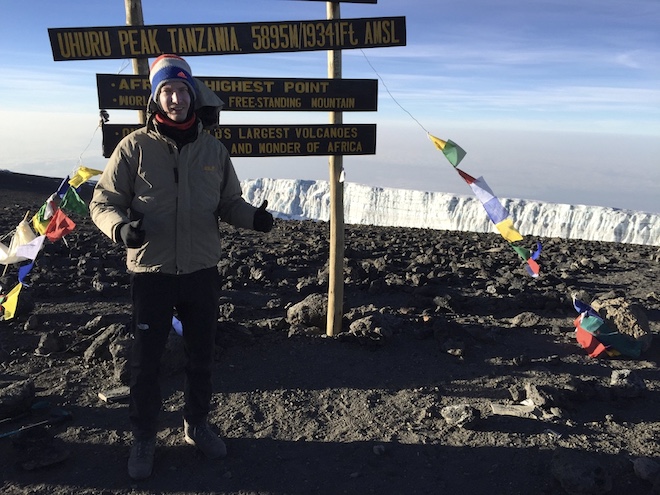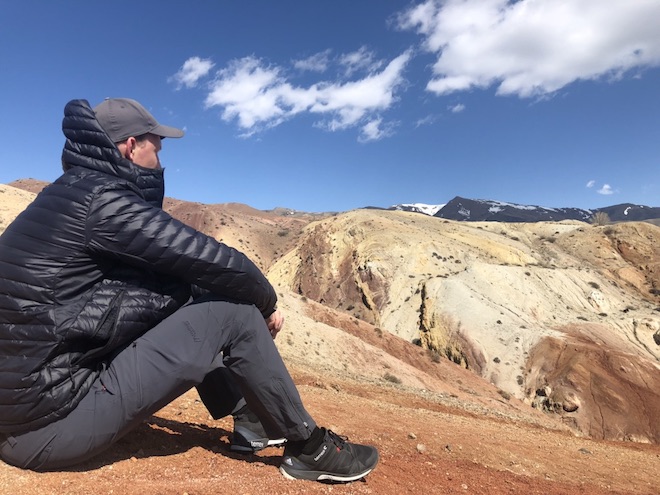 Whatever I do, I consider myself a servant for the greater good. I'm happy to help or give advice if needed.
Do not hesitate to contact me via LinkedIn or Twitter, if you think I can contribute to your goal!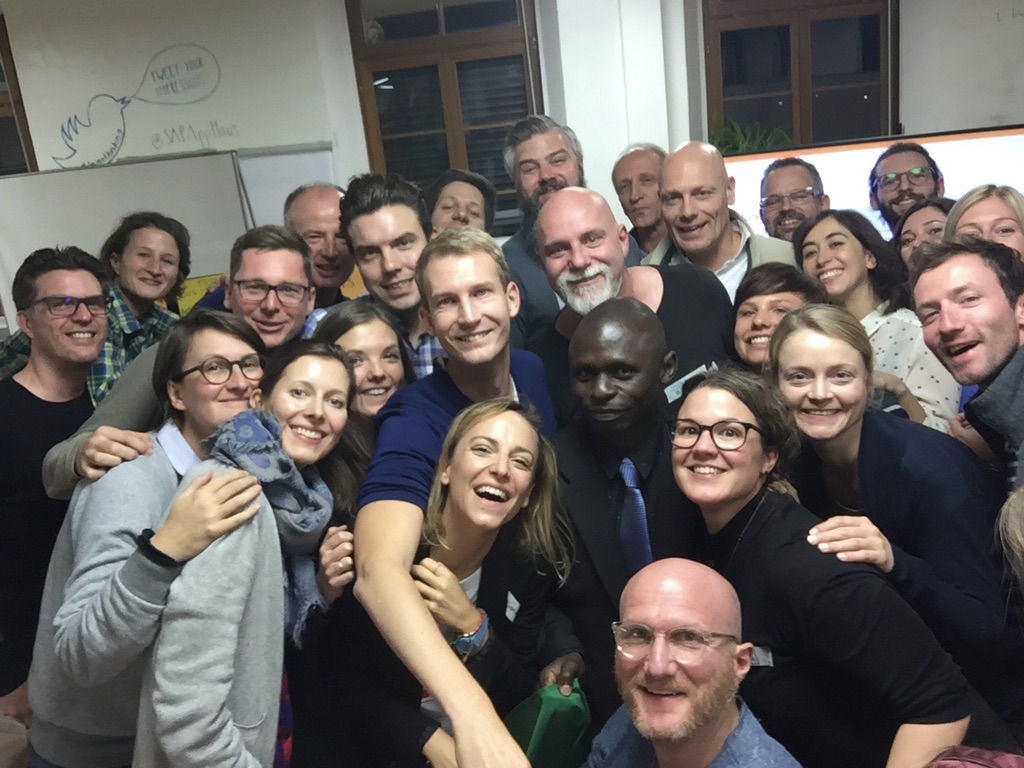 Imprint: Michael Hübl, Knodener Straße 38, 64625 Bensheim